AART architects to exhibit 1960s-era secret nuclear bunker within danish cold war museum
denmark-based firm AART architects wins the prestigious competition to design the new danish cold war museum in rold skov in northern jutland. designed together with SLA, niras and thøgersen & stouby as sub-advisors, the museum has been envisioned to unfold the story of one of denmark's best kept secrets — the cold war bunker REGAN vest that had been built in secret during the 1960s to house the government and monarch in case of a nuclear war. for over four decades the underground bunker was kept a state secret. now the historical museum of northern jutland will open the bunker, allowing the public to experience the cold war from a new perspective. AART will design the visitor and exhibition building — with the 5,500 square meter nuclear-proof bunker as the ultimate focal point.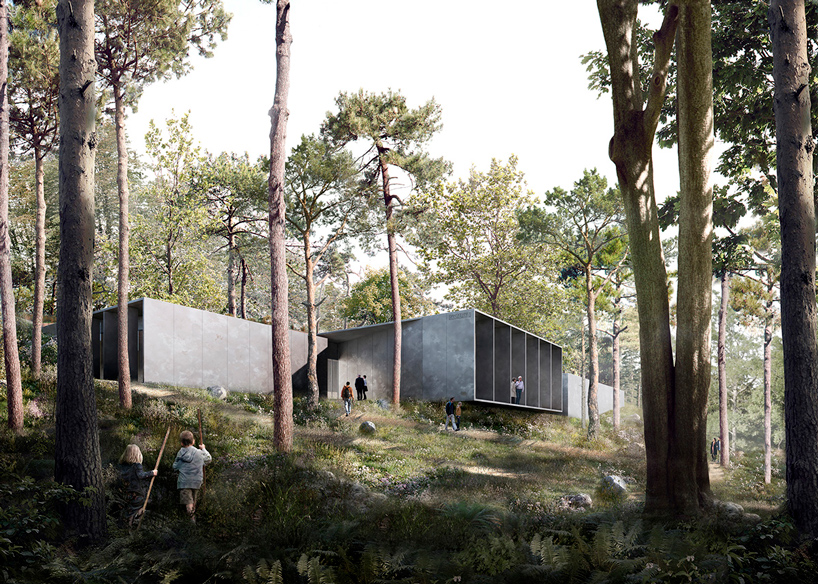 image by AART (also main image)
from its exterior, the visitor and exhibition building will be the only visible manifestation of the AART-designed danish cold war museum. conceived as four black boxes, the building is nested deep within the forest, appearing hermetically almost as a collection of sealed display cases. only a subtle retraction in the facade indicates the entrance to the museum. the boxes are clad in anodised aluminium, offering a unique weather-resistant structure. their appearance plays distinctively with the surrounding landscape which houses the 5,500 square meter nuclear-proof 'REGAN vest' bunker built to house the danish government and monarch in the case of a nuclear war.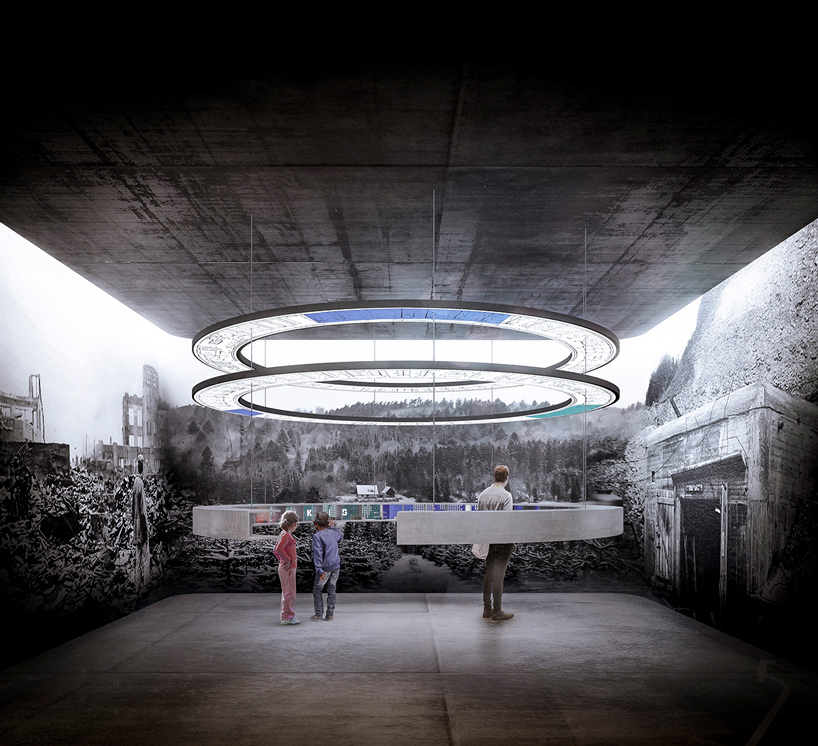 image by AART and thoegersen stouby
the REGAN vest bunker offers tangible evidence of the cold war's threatening atmosphere and serves as the ultimate focal point of AART's museum. in the heart of the visitor and exhibition building is a scale model of the impressive underground bunker. while this area is to be built so that visitor circulation centres around the model, from this centralized space visitors get an overview of and easy access to the museum's many features, including the exhibition sections and assembly point for guided tours to REGAN vest. the project houses seven exhibition areas that engage visitors and provide different perspectives on the cold war — from the fear of nuclear weapons to the sharply drawn political fronts and speculative scenarios, should the war break out.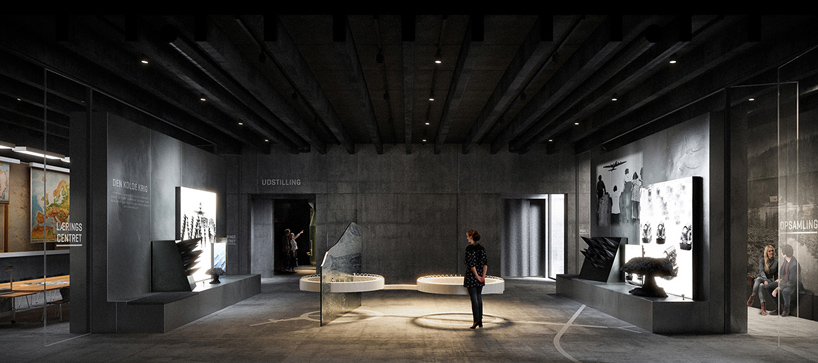 image by AART and thoegersen stouby
lars christian nørbach, director of the historical museum of northern jutland, comments: 'when visitors come to see REGAN vest, it's not ​'just' a museum they are visiting. it's the overall concept of the exhibition, the learning centre, the bunker, the nature and the home of the chief engineer at the bunker and his family — and AART has managed to bring all of this together in one package.'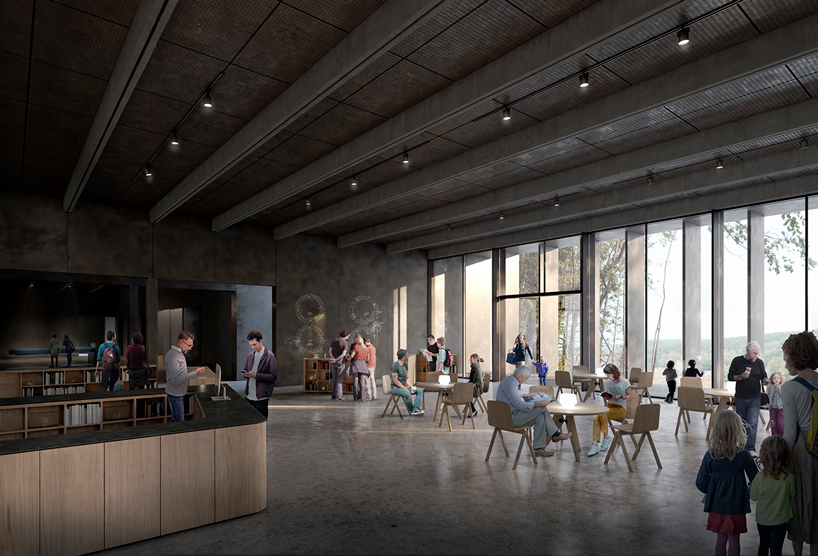 image by AART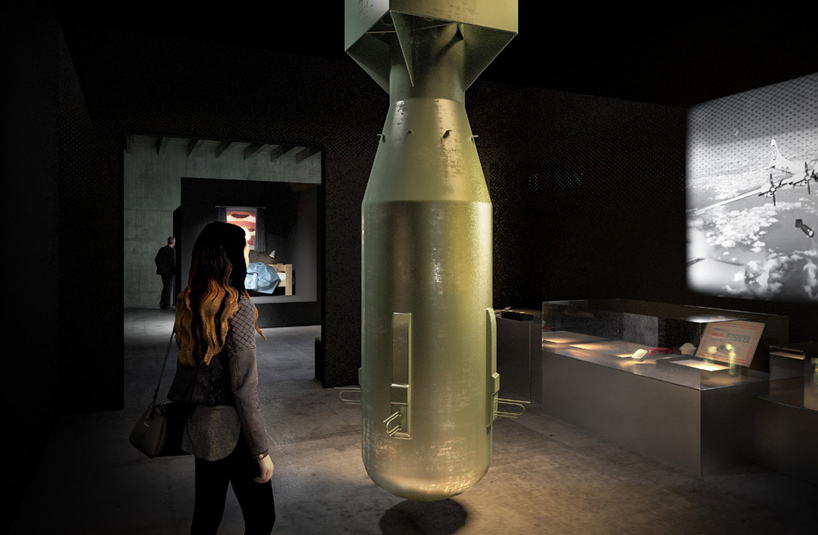 image by AART and thoegersen stouby

overview and cross section of exhibition
image by AART and thoegersen stouby

elevation
image by AART

cross section
image by AART

conceptual iterative approach 01
image by AART

conceptual iterative approach 02
image by AART

conceptual iterative approach 03
image by AART

conceptual iterative approach 04
image by AART
project info:
project title: REGAN vest — the danish cold war museum
architecture: AART architects
location: rold skov, denmark
project type: visitor and exhibition building
landscape architect: SLA
exhibition architect: thøgersen & stouby
engineer: niras
size: 1,200 square meters
developer: the historical museum of northern jutland (in danish 'nordjyllands historiske museum')
status: beginning early 2020, expected completion 2021
Published at Mon, 03 Feb 2020 15:53:16 +0000